'Raw Foodist' Or 'Conscious Eater'?
For a while now, & even though I use it to describe myself, I've been bothered by the term 'raw foodist'.
This breaks down to three main reasons:
It implies that I only eat raw foods (ie, I'm 100% – & possibly militant about it at that)
It misses the whole point of raw (more on that later) – thus treating it as a diet, rather than a lifestyle
It seems to make my friends worry about whether & what they can feed me
I realised recently that if my friends are wasting their brain cycles thinking about what I'm eating, then something is rotten in the state of Denmark.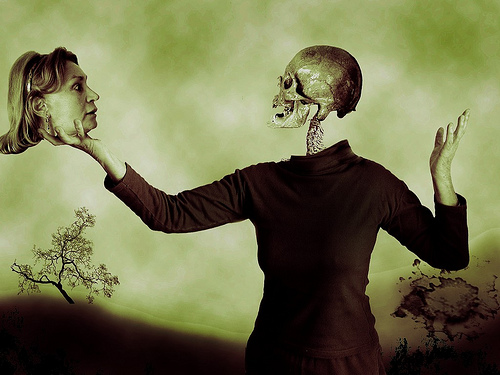 pic by LeoFagiano
Umm, so to speak..
Having to keep the details of someone else's diet in your head is a bit tedious, to say the least – particularly since there are so many variants out there, vegetarian, vegan, ovo-lacto-pescatarian, the list goes on. Of course, it's simple to us, I mean "raw fruit, veges, some nuts & seeds", what could be simpler? Except it could also be described as "no meat, no dairy, nothing cooked. Yes bread is cooked, so is vinegar, & most herbs, etc etc etc" And from the point of view of a host, 10 people visiting all with different dietary preferences, some of them militant ("Honey? Do you know how many bees died to make that?!?! AND YOU HAVE LEATHER SHOES!!") it's enough to make you pull your hair out.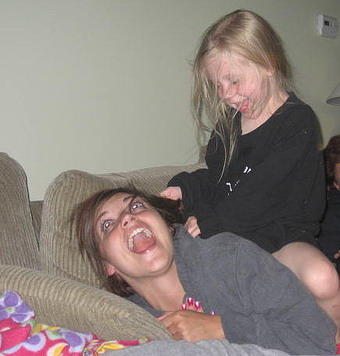 pic by sugarpuss4ever
..or, you know, someone else's.
The irony here is that raw foodists (with the odd luminous example) are generally the most chilled people I've ever met with regard to their food. Which brings me to the second point. Most raw foodists have slightly different diets. Some eat more fats. Some are what's called raw primal – ie, they include raw animal products, meats etc. Some eat honey or dairy, some don't. Some are super strict (no herbs, no cooked salad dressings, no chocolate), most aren't. Few are a super pure 100%.
One of the key reasons for this is that eating raw isn't a destination, it's a journey. Even in the short time I've been on it, what has best suited my body has changed drastically. My tastes have changed enormously. Juice fasting particularly altered my body chemistry markedly – kale used to be way too bitter for me, now I can't get enough of it.
Eating raw isn't about eating one specific way. It's about being conscious of what you're eating, and how it's affecting you. The common refrain is "Eat whatever you like, just be aware of why, and how it's affecting you". You want to have a coffee? Go right ahead – just watch what it does to you. Feel like pizza? Be my guest. Feel better afterwards or worse? And how? Keep that up long enough, and you'll naturally settle on foods that make you feel great. Voila, you're a raw foodist.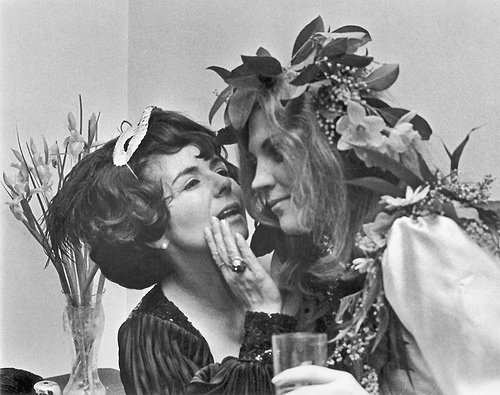 pic by dboo
Also, and here's a little secret about raw food. You want to have one salad a week, eat steak at every other meal & call yourself a raw foodist? Go right ahead. The community will welcome you with open arms. It's about loving and supporting each other, not about who's eating what. People want to help you. Want you to succeed. To find your own path. They realise it can be hard, and can take years to find that ideal balance. I know I've sure as hell struggled. Yesterday I ate an entire loaf of bread. Yes, by myself. Worse yet, I'm still not really sure why. Is there any guilt about that? No, even though it made me throw up, just curiosity. Adding negative emotion to food-that-is-bad-for-me only exacerbates the situation.
That's what raw foodism is really about. Going easy on yourself. Being patient, understanding. Paying attention to what's happening to yourself – being conscious instead of critical. Losing all those negative emotions around food. Instead, surrounding yourself with love, and loving people. It's a lifestyle, not a diet.
Mostly, eating raw is just about eating what makes you feel good. If you pay really close attention, and honestly feel that eating a specific cooked food makes you feel better, then go right ahead and do it. After all, it's your body. Eat what you like, just be conscious. Pay attention. Think about what you're shoving in your cake hole. That's all that really matters.
If you're trying to eat as raw as you can, and a friend serves up something that doesn't match your preferences perfectly (a salad with dressing, fruit with yoghurt, whatever) then go ahead and eat it, if you think you'd enjoy it. Why not? Is the world really a better place for making a huge fuss – particularly if you can see they've made an effort, even if they've screwed it up a bit around the edges?
I'm not suggesting being a push-over – it is important to have strong boundaries (ie, self respect), and if your 'friends' are serving barbecue & getting upset if you bring a salad for yourself, maybe it's time to question how much those friends really have your best interests at heart. But also, if you're spending the whole time whinging about their choices, well, maybe you're it's time to question how much you have their interests at heart. Everyone is on their own journey, and judging theirs is as wrong as them judging yours.
The best term I've found (so far) to describe my choices is a 'conscious eater'. Eat what I like. Take my own time on my own journey. Respect others' choices. Do what I like. Just be conscious.
Of course, 'raw food' as a phrase has its own uses – it's a good way for people on a similar journey to identify each other (hello twitter friends!). In terms of self-labelling, it will still have uses, but in terms of how I think of myself, conscious eating is definitely how I'm living.
The amusing part of all this, of course, is that as I said, it's a journey. Right now, I feel I'm a conscious eater. But in time, who knows? Can someone who's further down this path shed any light where I might be headed? As always, I'm super curious.